The difference between Vitamin B9 & Vitamin B12
1 June 2022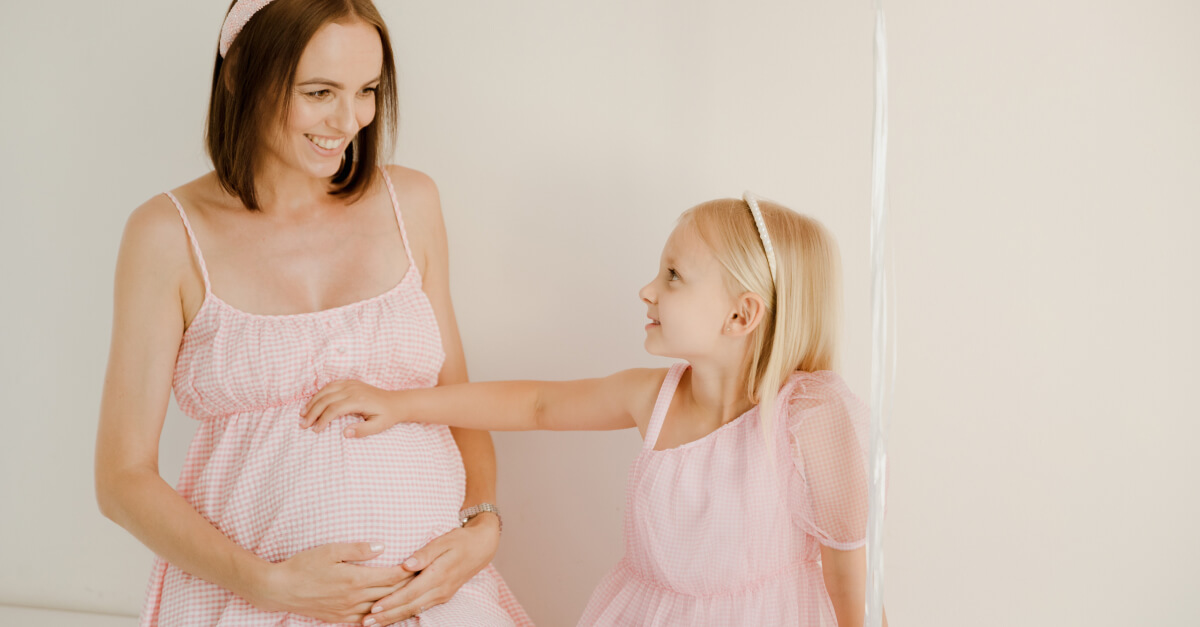 B vitamins are a group of eight water-soluble vitamins – B1 (thiamine), B2 (riboflavin), B3 (niacin), B5 (pantothenic acid), B6 (pyridoxine), B7 (biotin), B9 (folate) and B12 (cobalamin) –  that act as cofactors, precursors and substrates for numerous biological processes. They are involved in cell metabolism, brain function, energy production, DNA/RNA synthesis and repair, as well as in the synthesis of a number of neurochemicals and signalling molecules (Kennedy, 2016). 
What is the role of B vitamins in the body?
Folate (also known as Vitamin B9) and vitamin B12 (cobalamin) are essential water-soluble compounds that are part of the one-carbon metabolism cycle. They play an essential role in DNA production, amino acid homeostasis, antioxidant activities and epigenetic regulation (Lyon et al., 2020).  
Deficiency in folate and/or vitamin B12 can result from an unbalanced diet poor in animal-based products and green vegetables, and certain medical conditions (anaemia, gastrointestinal diseases, medication).  
One of the most common adverse health consequences of inadequate intakes of folate and/or vitamin B12 is megaloblastic anaemia, which is characterized by the development of larger-than-normal red blood cells (Iqbal et al., 2009).  
Vitamin B deficiencies  that are not treated with dietary supplements may lead to sever health symptoms of extreme tiredness, pins-and-needles feeling/tingling, mouth ulcers, visual symptoms and mental health problems, such as depression and confusion. They may also have adverse consequences on neurodevelopment and cognitive function, and compromise the generation of blood cells (Lyon et al., 2020).  
Furthermore, folate and vitamin B12 deficiencies may lead to excessive DNA damage and alter DNA methylation, which are important cancer risk factors (Blount and Ames, 1995). They may also increase the levels of homocysteine, a main risk factor for cardiovascular disease (Pancharuniti et al., 1994).  
To avoid dietary deficiencies of those nutrients and maintain an optimal vitamin-B status, adults are recommended to consume at least 400 μg of folate and 2.4 μg of vitamin B12 every day (IOM, 1998). 
You can meet the recommended daily value through regular intake of foods naturally rich in B vitamins – such as fish, meat, poultry, eggs, fermented dairy products, pulses and dark leafy green vegetables – or foods that are fortified with B12 and folate (cereal-based products, enriched bread/pasta/flour, vegan & vegetarian meals) (Lyon et al., 2020). 
How folate (vitamin B9) and vitamin B12 work together
Acting in synergy, folate and vitamin B12 play an essential role in DNA metabolism and the conversion of methionine/S-adenosyl methionine, as they can regulate gene expression and chromosome conformation (Fenech, 2012).
Furthermore, optimal levels of folate and vitamin B12 are required to maintain adequate erythropoiesis (red blood cell formation) and also to prevent the risk of anaemia and hyperhomocysteinemia (Fenech, 2012). Iron, folate and vitamin B12 have an impact on the production of red blood cells (erythroblasts). Consequently, deficiency in one of these micronutrients, in particular folate and vitamin B12, may result in an impairment of DNA synthesis and a decrease of red blood cells, which can eventually lead to anaemia (Koury and Ponka, 2004).
Benefits of combined supplementation of folate and vitamin B12
Cognitive functions
Combined supplementation of folate and vitamin B12 will help to reduce serum homocysteine concentrations. Studies have shown that high levels of it are linked to cognitive impairment and certain degenerative diseases, such as dementia and Alzheimer's disease (Malouf et al., 2003).
Cardiovascular health
Combined supplementation of folate, vitamin B12, and vitamin B6 seems to significantly lower the risk of cardiovascular complications by 11%, reducing the risk of stroke by 13% and vascular deaths by 17% among patients who suffer a stroke (Kataria et al., 2021). 
Protection against the risk of cancer
The achievement of optimal vitamin B status is possible through the daily intake of > 400 μg of folate and > 2 μg of vitamin B12. Vitamin B12 can help to maintain genome integrity and stability while limiting DNA hypomethylation, chromosome breaks, uracil incorporation and micronucleus formation. This can thus prevent the occurrence of mutations that may eventually lead to cancer (Fenech, 2012). 
Healthy immune system
When folate and vitamin B12 act together, they play an essential role in helping to keep your immune system healthy. They promote the production of specialized immune cells (T lymphocytes) that are crucial for protection against infections and the development of specific immune responses (Mikkelsen and Apostolopoulos, 2019). 
Mental health
Long-term (from several weeks to years) supplementation with folate/folic acid and vitamin B12 may help to decrease the risk of depression and reduce the appearance of depressive symptoms in populations at risk (Almeida et al., 2015).  
To make sure you are getting all the right health benefits, daily supplementation with Quatrefolic®, a fourth-generation folate, may be the easiest and most effective way for you to achieve an optimal status of folate in the body. 
Quatrefolic®, compared with folic acid supplements, contains a biologically-active form of folate (glucosamine salt of (6S)-5-methyltetrahydrofolate), which can be readily absorbed into your body. 
Bibliography: 
Kennedy DO. B Vitamins and the Brain: Mechanisms, Dose and Efficacy – A Review. Nutrients. 2016 Jan 27;8(2):68. doi: 10.3390/nu8020068. PMID: 26828517; PMCID: PMC4772032. 
 Lyon P, Strippoli V, Fang B, Cimmino L. B Vitamins and One-Carbon Metabolism: Implications in Human Health and Disease. Nutrients. 2020; 12(9):2867. https://www.mdpi.com/2072-6643/12/9/2867#cite  
Iqbal SP, Kakepoto GN, Iqbal SP. Vitamin B12 deficiency – a major cause of megaloblastic anaemia in patients attending a tertiary care hospital. J Ayub Med Coll Abbottabad. 2009 Jul-Sep;21(3):92-4. PMID: 20929023. 
B.C. Blount, B.N. Ames DNA damage in folate deficiency 
Bailleres Clin. Haematol., 8 (3) (1995), pp. 461-478 
Pancharuniti, C.A. Lewis, H.E. Sauberlich, L.L. Perkins, R. Go, J.O. Alvarez, M. Macaluso, R.T. Acton, R.B. Copeland, A.L. Cousins, T.B. Gore, P.E. Cornwell, J.M. Roseman
Plasma homocysteine, folate and vitamin B-12 concentrations and risk for early-onset coronary artery disease. Am. J. Clin. Nutr., 59 (1994), pp. 940-948 
Institute of Medicine (US) Standing Committee on the Scientific Evaluation of Dietary Reference Intakes and its Panel on Folate, Other B Vitamins, and Choline. Dietary Reference Intakes for Thiamin, Riboflavin, Niacin, Vitamin B6, Folate, Vitamin B12, Pantothenic Acid, Biotin, and Choline. Washington (DC): National Academies Press (US); 1998. 9, Vitamin B12. Available from: https://www.ncbi.nlm.nih.gov/books/NBK114302/ 
Koury MJ, Ponka P. New insights into erythropoiesis: the roles of folate, vitamin B12, and iron. Annu Rev Nutr. 2004;24:105-31. doi: 10.1146/annurev.nutr.24.012003.132306. PMID: 15189115. 
Malouf M, Grimley EJ, Areosa SA. Folic acid with or without vitamin B12 for cognition and dementia. Cochrane Database Syst Rev. 2003;(4):CD004514. https://pubmed.ncbi.nlm.nih.gov/14584018/  
Kataria N, Yadav P, Kumar R, Kumar N, Singh M, Kant R, Kalyani V. Effect of Vitamin B6, B9, and B12 Supplementation on Homocysteine Level and Cardiovascular Outcomes in Stroke Patients: A Meta-Analysis of Randomized Controlled Trials. Cureus. 2021 May 11;13(5):e14958. https://www.ncbi.nlm.nih.gov/pmc/articles/PMC8191525/  
Fenech M. Folate (vitamin B9) and vitamin B12 and their function in the maintenance of nuclear and mitochondrial genome integrity. Mutat Res. 2012 May 1;733(1-2):21-33. https://pubmed.ncbi.nlm.nih.gov/22093367/  
Mikkelsen K., Apostolopoulos V. (2019) Vitamin B12, Folic Acid, and the Immune System. In: Mahmoudi M., Rezaei N. (eds) Nutrition and Immunity. Springer, Cham. https://link.springer.com/chapter/10.1007/978-3-030-16073-9_6#citeas  
Almeida, O., Ford, A., & Flicker, L. (2015). Systematic review and meta-analysis of randomized placebo-controlled trials of folate and vitamin B12 for depression. International Psychogeriatrics, 27(5), 727-737. https://www.cambridge.org/core/journals/international-psychogeriatrics/article/abs/systematic-review-and-metaanalysis-of-randomized-placebocontrolled-trials-of-folate-and-vitamin-b12-for-depression/9DF1E65CA9BFE49370312D75C78BCEBF