Next Events
Past Events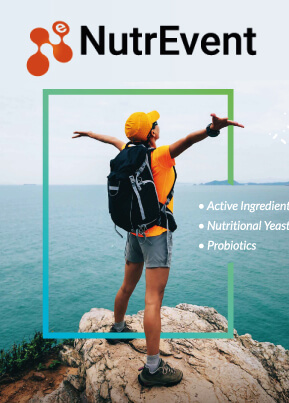 NUTReVENT – (France)
NutrEvent is dedicated to innovation in Food, Feed, Nutrition and Health. It aims at identifying industrial, scientific, commercial and financial partners for your R&D projects and innovations.
At NutrEvent we will talk about "Reaching Higher Standards of Folate Supplementation with Quatrefolic®
QUATREFOLIC®, THE INNOVATION ACTIVE FOLATE CAN MAKE A POSITIVE DIFFERENCE DURING PREGNANCY AND BREASTFEEDING and in all the other benefit where folate are important.
In-Person & online
OCTOBER 4-5, 2022, In person
OCTOBER 11, 2022, Online
Nantes, France
BOOTH C6-B10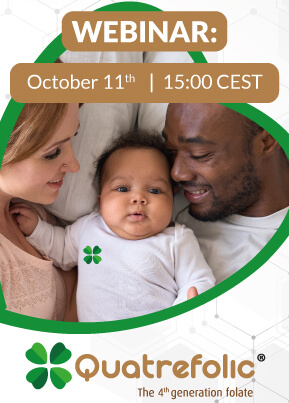 Webinar - THE FOLATE BLOCKBUSTER
Register to our next Quatrefolic® webinar! THE FOLATE BLOCKBUSTER!
The major factors driving the growth folate market are growing demand of dietary supplements and growing usage of folate  in a wide range of applications. Moreover, as folate is vital for pregnancy, fertility and proper functioning of brain and plays a key role in emotional and mental health. Quatrefolic®, the 5-MTHF glucosamine salt of Gnosis by Lesaffre, is the ideal choice for, folate supplementation.
Online
START DATE: OCTOBER 11, 2022
START TIME: 15:00 CEST
DURATION: 35 MINUTES