What are the consequences of MTHFR gene mutation
Methylenetetrahydrofolate reductase (MTHFR) is one of the most important enzymes in human physiology, deficiencies in production or function of this enzyme have been associated with increased risk of different diseases [9, 1].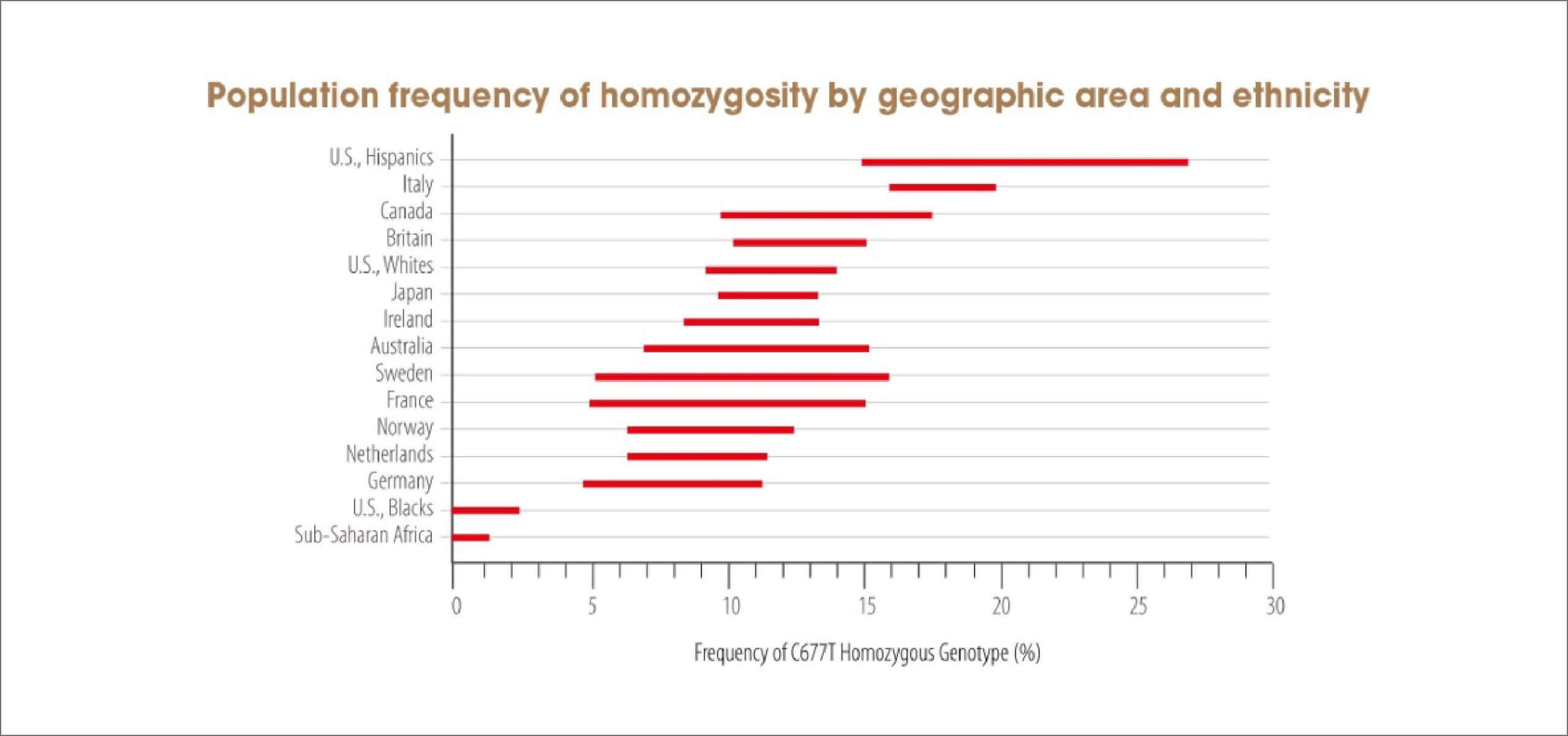 The inability of a part of world population to assimilate and metabolize folic acid from food or supplements may jeopardize their health and increase the risk of adverse health outcomes. The biological active form 5-Methylfolate such as Quatrefolic®, is kindly recommended because efficiently normalize the folate status of all potential subjects including who owns MTHFR polymorphism [10].