Quatrefolic®: mechanisms of action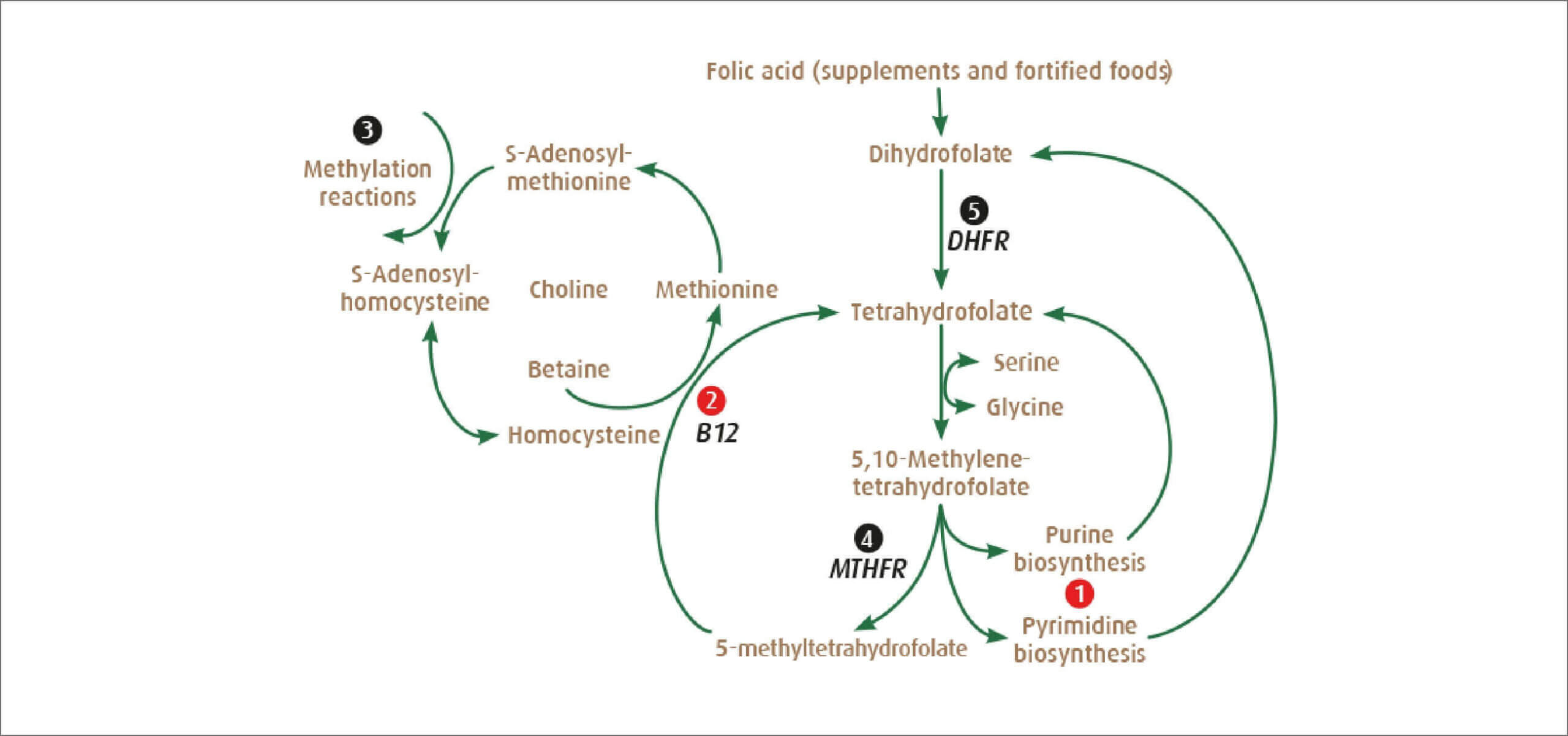 Main Components of the Folate Biochemical Cycle. Abbreviations: DHFR = dihydrofolate reductase; MTHFR = methylenetetrahydrofolate reductase.
Reactions:
1 - Biosynthesis of nucleotides for incorporation into DNA and RNA;
2 - Remethylation of homocysteine to form methionine (vitamin B12 serves as a coenzyme in this reaction);
3 - Methylation of substrates, including DNA, RNA, phospholipids, and proteins;
4 - MTHFR, which catalyses the formation of 5-methylfolate needed for methylation reactions;
5 - Dihydrofolate reductase enzyme.